City Running Race 5k & 10k – one round in a route inside the city ending at the Unknown Soldier Square for the 5km
run east on the seafront first and then on the same route within the city and ending at Unknown Soldier Square for the 10km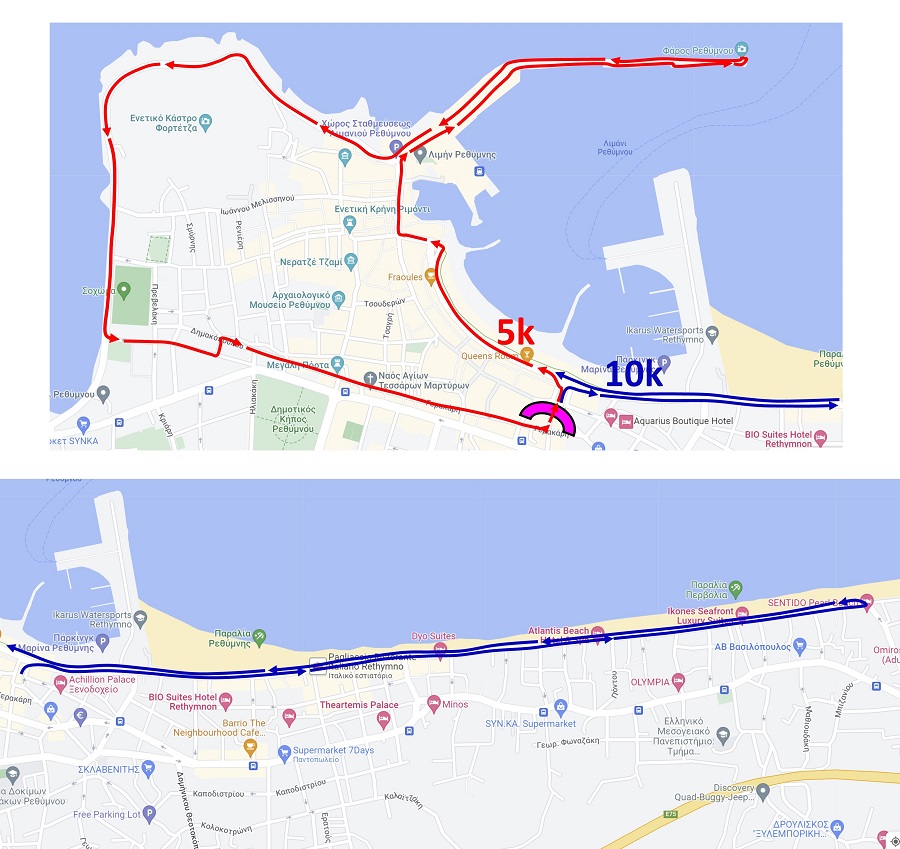 Start-End: Unknown Soldier Square
Route: Run a spin on the promenade, the lighthouse of the harbor, around the castle moving west and joining the city streets just after Sohora Stadium and up to the Unknown Soldier Square for the finish of the 5km and east of the square along the entire coastline, return to the front of the square and the same route to the lighthouse, around the castle,to finish the square for 10km
Starting time 18.15 μ.μ..
There will be a water supply to hydrate the athletes at 2.5k at the lighthouse pier.
There will be no time limit for athletes to finish (Cut Off).
For route details, see the maps, while more details of routes, terms and regulations will be given to the Race brief that will take place prior to the event and is mandatory.
Everyone participating the race will receive a rich Athletes kit from the registrations office. The opening hours of the Secretariat will be announced on the site 10 days before the event.
For last-minute registrations, athletes should be aware that the Athletes kit they receive may not contain full content, given the organizer's inability to anticipate last-minute registrations. There is no obligation of the organizer to deliver material after the race
Athletes who register and do not participate at the race are not eligible to receive the Athletes kit after the race, as it is given to athletes who actually did the race.