We need you!
Volunteers are the heart of a race/event!
Volunteering is to do something without waiting for a reward ...


We honor our volunteers as we know that without them there would be no race/event!


So, if you want to help make it a really big and important event, we definitely need you!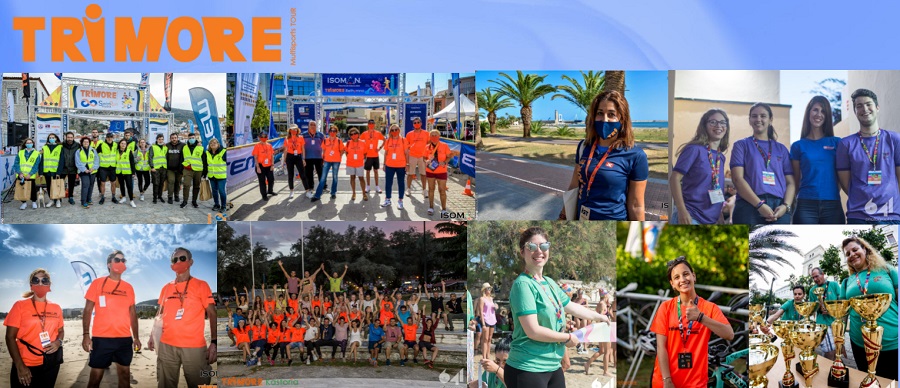 The job description of the volunteer team is summarized in the following work to ensure that the organization of the event venues (athlete village, Transition zone, Finish Line zone, awards location, race terrain in earth's ground and/or water) and the facilitation, safety and health of athletes and spectators of the event. The willingness, responsibility, discipline, pleasant mood, source smile, patience, cooperation and team spirit, coolness, teamwork and focus on the result are the recipe for the successful work of the volunteer.


The following are the fields of this so essential work, led by the organizer:
- Contribute to the organization, setting up and realization of the temporary sports facility
- Facilitation - guidance - information for athletes, escorts, spectators and partners of the organizer
- Continuous vigilance and awareness for general safety and potential need of a colleague, athlete, and others. (More pairs of eyes keep watch and monitor the situation)
- Contribute to the organization and service of athletes and stakeholders in the organization's secretariat
- Contribute to the implementation of Pasta and More Party for the empowerment of athletes
- Contribute to the maintenance of cleanliness at the venues of the event, including water supplies and race terrain
- Participation in athletic supplies (water, gel, refreshments, bananas etc)
- Contributing to athletic guidance either before and after, or during the race
- Contribute to maintaining the exclusion of racing terrain from the risk of vehicle and pedestrian entry
- Contribute to recreational activities and quick installation - uninstall
- Contribution to the awarding of the prizes
- Contributing to the protection of athletes' property by blocking access to areas (Change Zone, equipment storage, etc.)
- Contribution to management of emergencies and needs (strong winds - rain, accident, program modification, external emergency etc.)
The group of people who voluntarily offer their services, is worthy of special admiration, is a source of inspiration, a strong advantage of the event and is at the center of the substantial and typical embrace of the organizer. As a minimum souvenir of this work, the organizing team - in addition to taking care of the snack and hydration during the execution of the event - provides the following
Volunteer Kit:
- Special - quality T-Shirt Volunteer (delivered upon return of the special phosphorus numbered vest that he receives before his work)
- Back Pack or Backpack
- Recognition Bracelet
- Neck accreditation
- Emergency warning whistle
- Praise - Certificate of voluntary contribution (after the event, electronically)