NOVEMBER 2-3, 2019
XTERRA Open Water Swimming Challenge - Varkiza (Yabanaki)
The great XTERRA Greece Open Water Swimming Race, the last swimmer's summer meeting at sea, will take place at Varkiza Beach on the 2 & 3 of November
The beach is organized and all the relevant and necessary facilities are offered to swimmers of all ages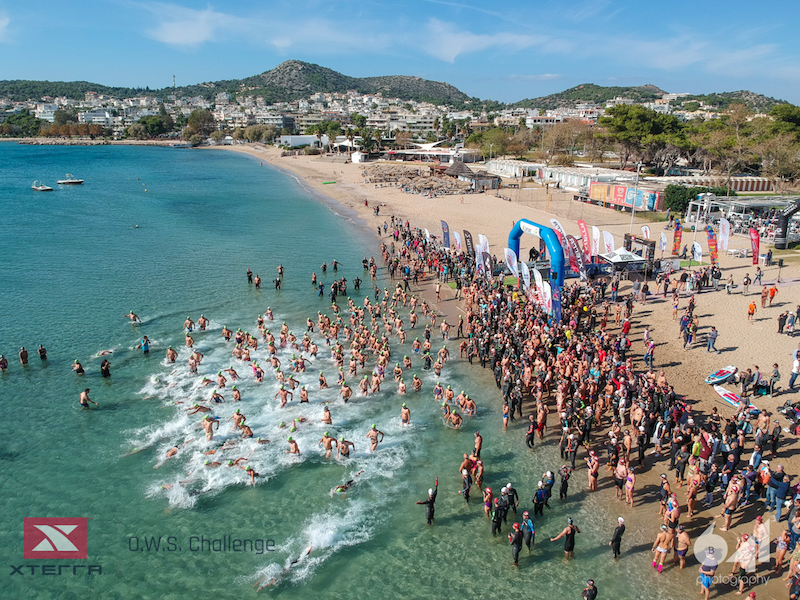 An Unforgettable experience for all
Those who have reached the age of 18 and have a proven (medically) good physical condition are eligible to participate. Athlets under 18 years of age must have their parent / guardian signed consent. Athletes that are under 16 years old are allowed to participate at the 1000m distance or the children's race.
- 100 & 200 METERS KIDS RACE
- 1,000 METERS
- 2,500 METERS
- 5,000 METERS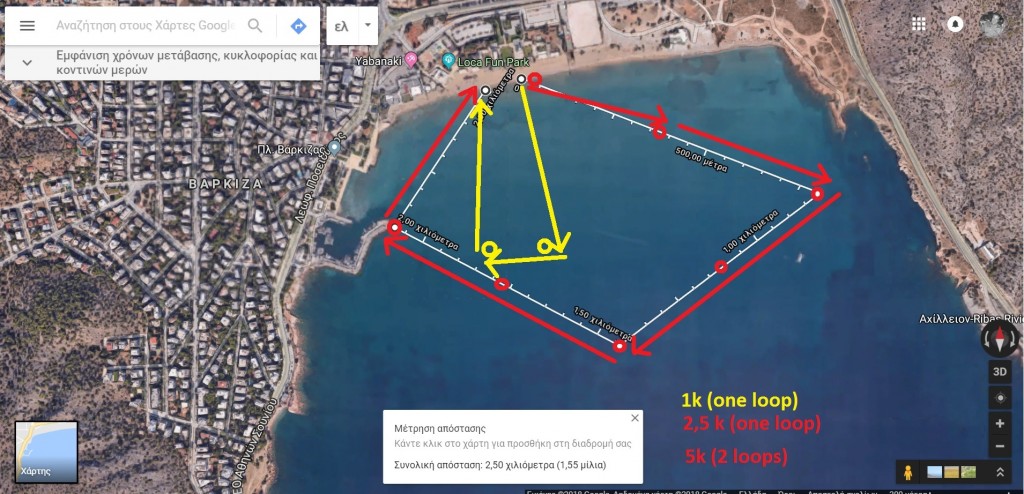 By submitting the application for registration, each athlete or their parents, through the consensus for the kids, declare responsibly that they have studied, and they are fully informed about the circumstances and requirements of this race and have undergone appropriate medical examinations. It frees organizers in advance from any responsibility for their health, accident or even death
You can download a medical certificate exemple here
Please download from here, the Parents' written consent for children participation
Race Starts: Sunday the 3rd of November, 11:00
Kid's Race Starts: Sunday the 3rd of November, 10:00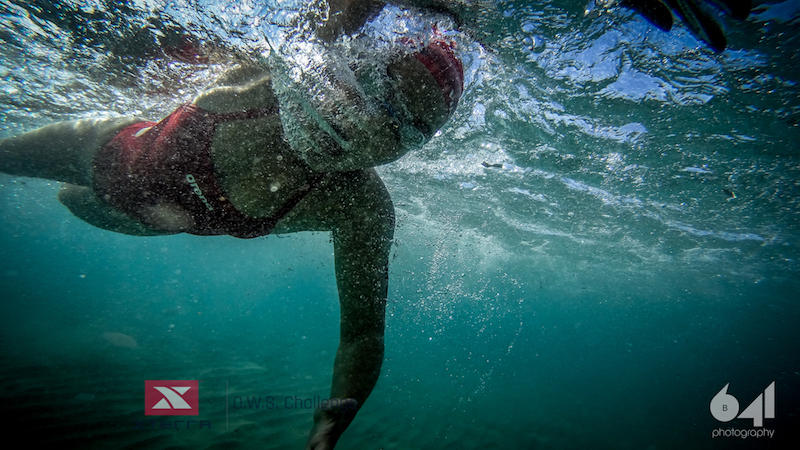 Regulations:
Athletes are allowed to use swim goggles or masks and wetsuits. Use of any other equipment like snorkels, fins, boards etc is prohibited
Athletes can apply sunscreen, oil, petroleum jelly, or anything else they want before starting. * For category 60+ only, a mask and a respirator will be allowed. It is compulsory to present an athlete's medical certificate or an athlete's card
Starting - Ending
The start will be given in the water (water start) for all distances. The distances of 1000m and 2,500m will be in one loop each. The 5,000m race will take place in 2,500m loops each while at the end of the first round, athletes will have to get out of the sea and run a short distance of about 20m on the beach and then continue on to the 2nd cycle. At all distances the athletes will end up on the beach outside the water in a specially designed finishing arch
TIMING
electronic timing will be available for all distances and categories. Athletes should place the timing chip on their ankle and are obligated to return it to the organizers after they cross the finish line.
Medical Support: A doctor will be present during the race. Athletes participate at their own risk and are obligated to sign the application and health declaration document. Participants are advised to examine themselves prior to race.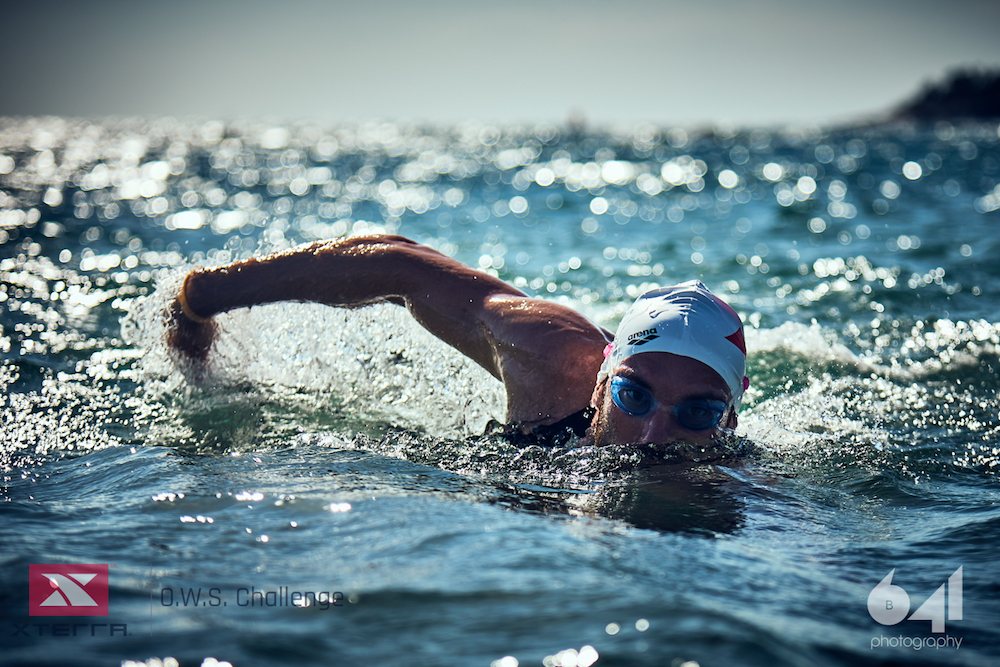 Other useful information
Athlete's arrival:
Participants must be present at the Beach at least 2 hours before the scheduled starting time in order to get from the Race's Secretariat their timing chip and their athlete's bag with the swimming cap, t-shirt etc. The Secretariat will close strictly at 10:30 and no extension will be given.
There are toilets and changing rooms available for athletes to use before and after the race.
Storage of athlete's equipment:
There will be a special guarded area by volunteers, allowing athletes to leave their bags (1 / athlete), having placed on the special number that will be given along with the athlete's pack.
Awards:
After completing all distances, all categories as well as the general classification "men and women" will be awarded. The awards will be divided by gender, with the first starting for athletes up to 19 years and continuing every decade, with the last category being 60+.
19, 20-29, 30-39, 40-49, 50-59, 60+

In the Wetsuits category the first 3 men and women Overall, as well as the first 3 men and women of age group categories up to 29 & 30+ years old.
In the 1000m category, the first 3 men and women will be awarded Overall.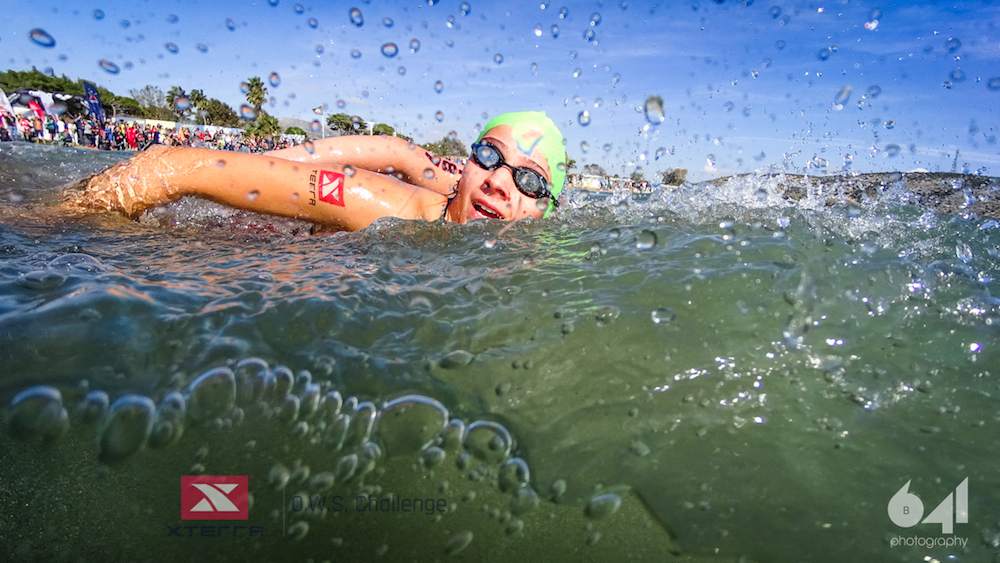 IMPORTANT NOTE:
For registrations made within the last 10 days (after 20/10), the organizer is not committed to providing the full Athlete's Kit. We apologize in advance for this, but it is impossible to have all needed material ready for last minute registrations.