Distances:
- Initiation to SwimRun 9,4 (Swim 0,6k | Run 4k | Swim 0,9k | 3,9k)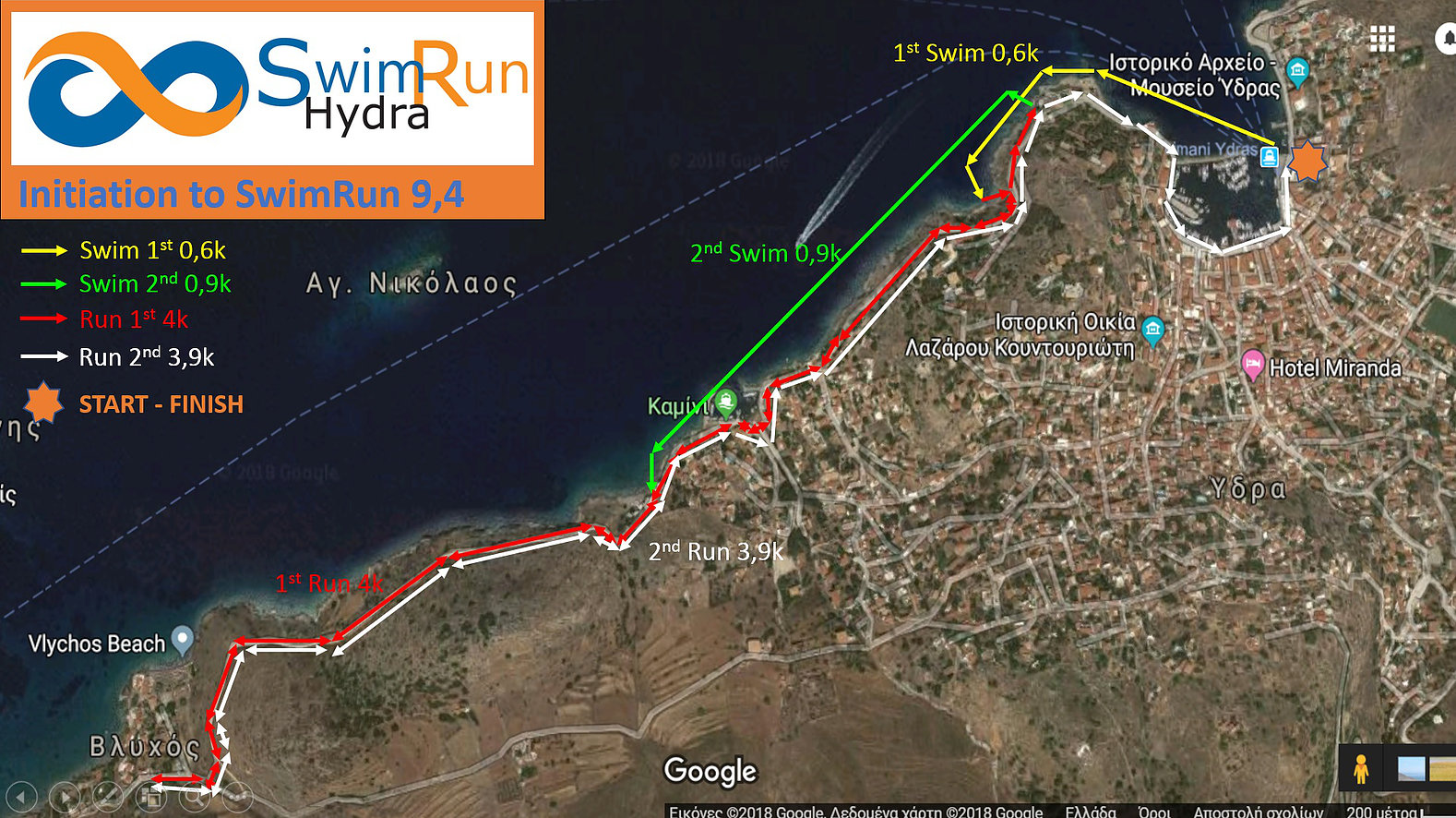 - Core distance SwimRun 23,6 (Swim 1,5k | Run 5,5k | Swim 1,7k | Run 7,8k | Swim 2,6k | Run 4,5k)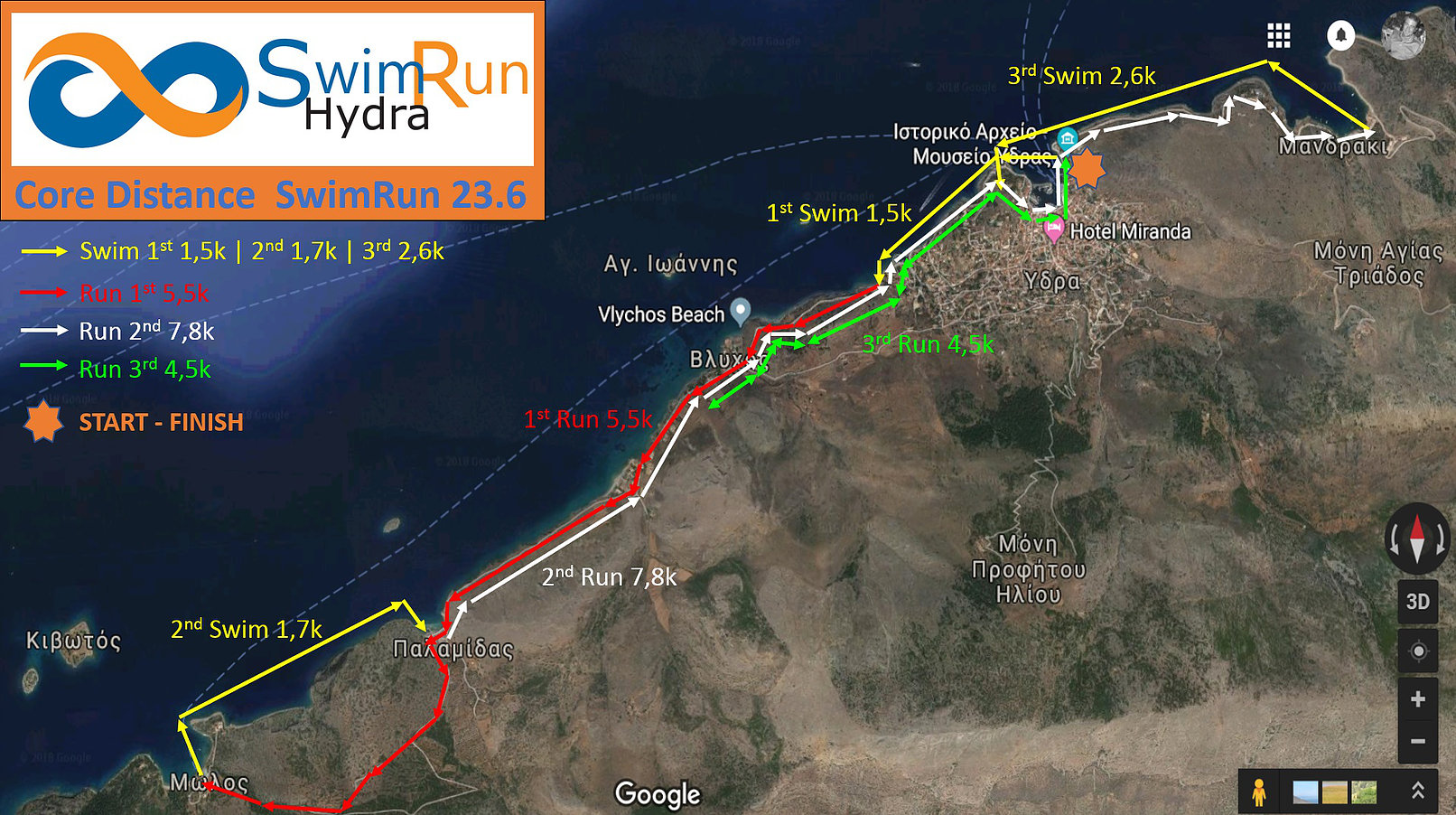 Things you should know about the race
- The race should be done by two people participating at the same time and completing each race leg together, tied with the special ropes which will be provided by the organizer.
- During the swimming parts of the race, athletes can use goggles, Paddles and Buoy, but they must take care to have all the equipment with them during the whole race (and during the running part). It is forbidden to abandon part of the equipment
- Athletes should have water and anything they want to eat, with them. During the race, there will be refill emergency stations only in which there will be mandatory time punishment for those who have not correctly predicted their water. The punishment will be performed on the spot at the refueling point before the pair starts for the rest of their journey. Before they start they must deliver the bottle received in the refueling.
- Athletes must wear wetsuits, and they should be able to run with it or remove it during the run part and re-wear it before they start swimming again.
-In order to protect the environment, before the start of the race, every athlete will present to the judges of the race the contents of his personal buoy. Everything that every athlete carries with him will be recorded, so that at the end he is brings back and delivers the empty packages of water and food supplements.
- Only a few athletes will participate the race (both distances) and the registrations will be on a first come - first serve basis
-Pre-registered couples will have priority in each of the following phases
-Pre-registration does not require payment of any amount or any supporting document, it is an informal undertaking of the couple declaring that wishes, when the registrations opene, to submit their final entry (including the documents)
-Participants in SwimRun Hydra are aware of the risk of the race in which they register to participate and take full responsibility for their participation