Event's Date for 2021: April 23 - 25
REGISTRATION INFORMATION
Elite and age group athletes over 18 years old are eligible to participate at the event. Athletes can participate in both distances as Individuals or Team Relay (2-3 athletes)
For athletes under 18 years old, a written parental approval is requested.
By submitting the application for registration, each athlete or their parents, through the consensus for the kids, declare responsibly that they have studied, and they are fully informed about the circumstances and requirements of this race and have undergone appropriate medical examinations. It frees organizers in advance from any responsibility for their health, accident or even death.
By signing up, the participants also give their consent in advance for the creation, by the organizer, of the audiovisual material (video and photos) and its use for the promotion of the event in Greece and abroad. Also, for the publication of the photographic material on the website of the event so that the athletes and all interested persons will be able to acquire this material.

By submitting my details to the event (in any form I fill in with my information), I also give my consent to the organization to use this information to serve my request, but also to export lists of participations in competitions, a list of volunteers, timing results, etc. I also declare that I consent to the communication of the event with me in any way whatsoever the organization deems necessary for my timely information, by means of the details I submitted (e-mail, mail, phone call, sms etc.).
You can download a medical certificate exemple here
Please download from here, the Parents' written consent for children participation
Registration

:

Individual registration XTERRA GREECE Races
Team Registration XTERRA GREECE Races
Registration - Kid's Activities XTERRA Greece Championship
Refund Fee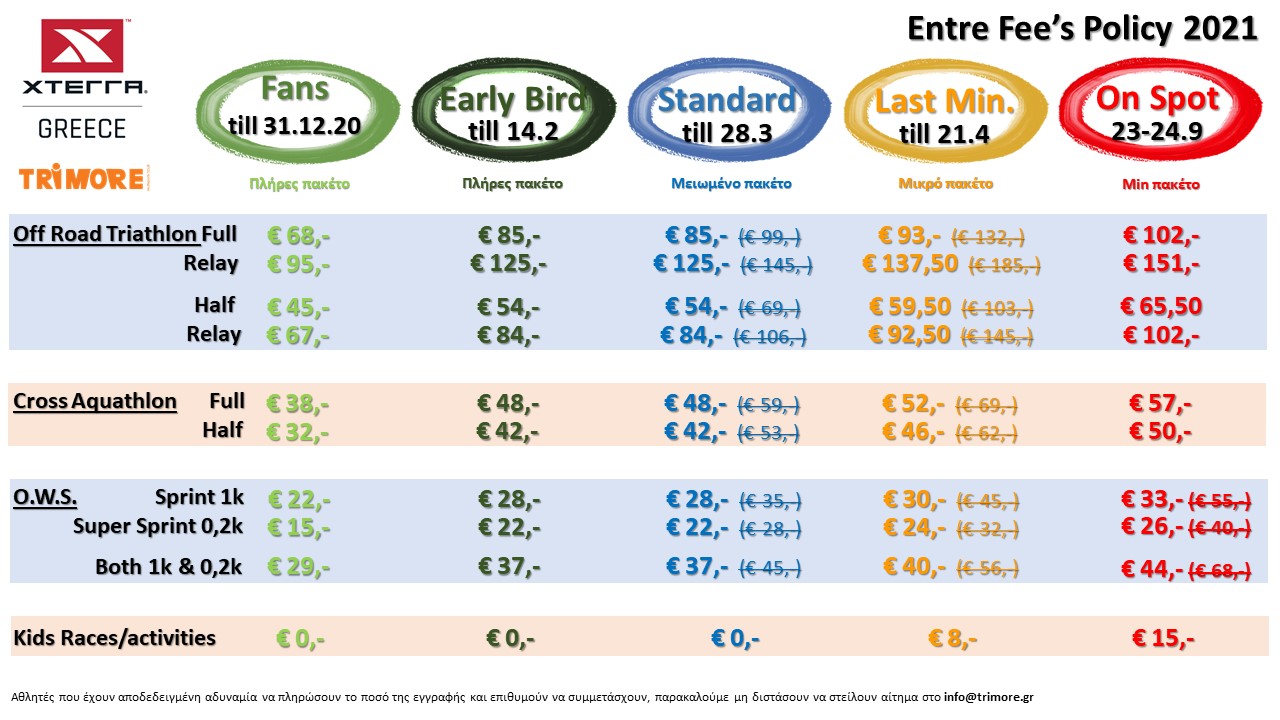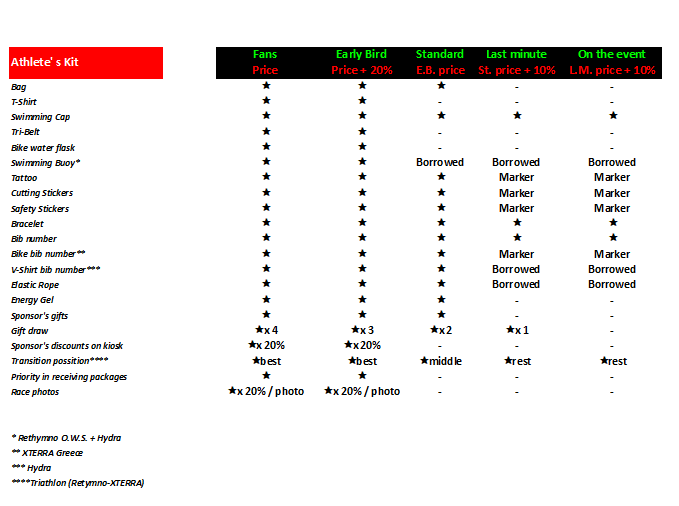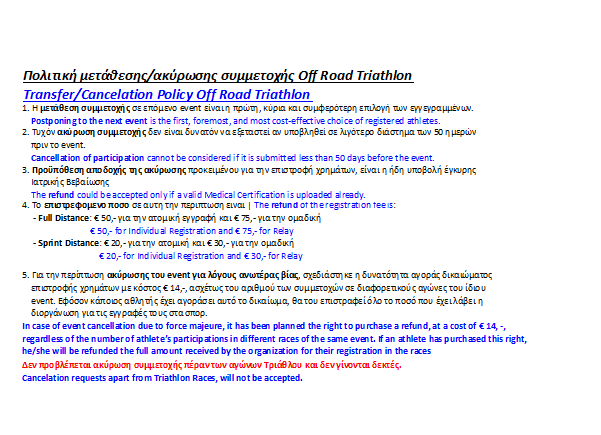 All registrations are being made through "ACTIVE" platform, exclusive partner of XTERRA Planet.
every registration has a process fee of 8%